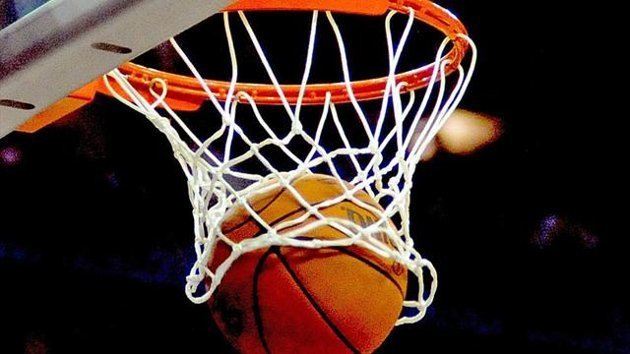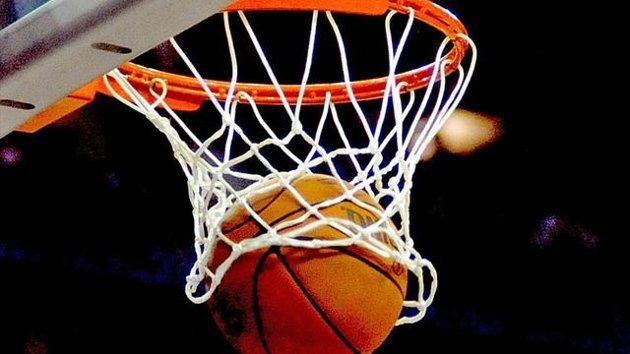 Happy National Sticker Day! Thank you MS. Bronk for the great idea.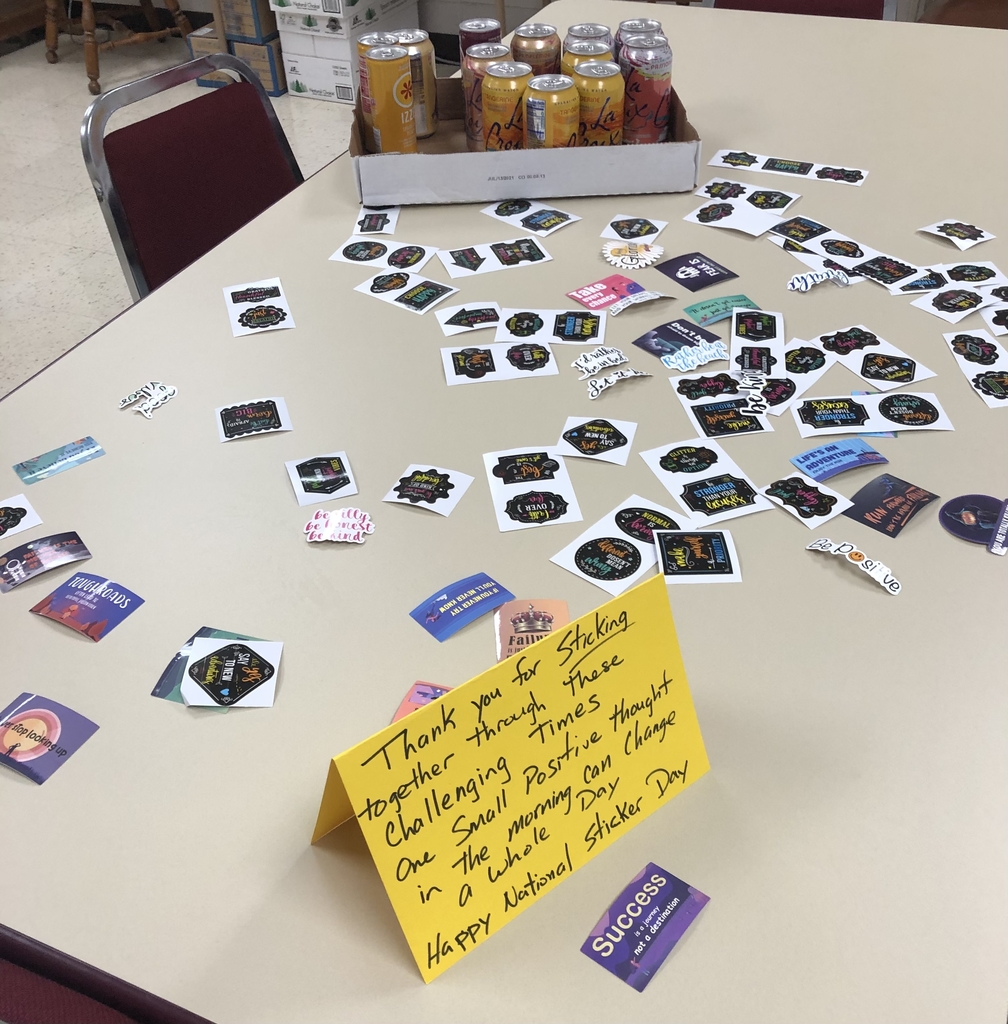 Motivational Monday- Kindness is contagious.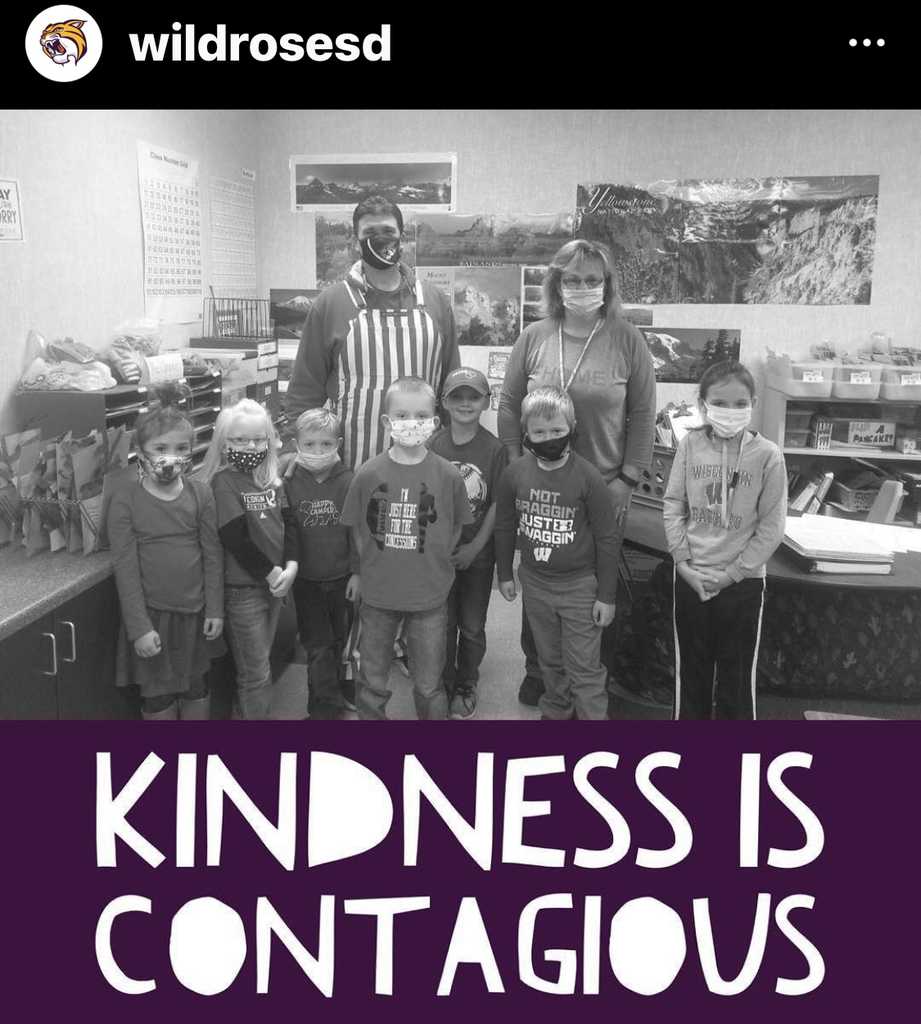 Free breakfast and lunch meals have been extended from USDA to all children 18 and under for the entire 2020-2021 school year, regardless of household income. School District Wild Rose PO Box 276 | 600 Ave. | Wild Rose WI 54984 P 920.622.4203 | F 920.622.4604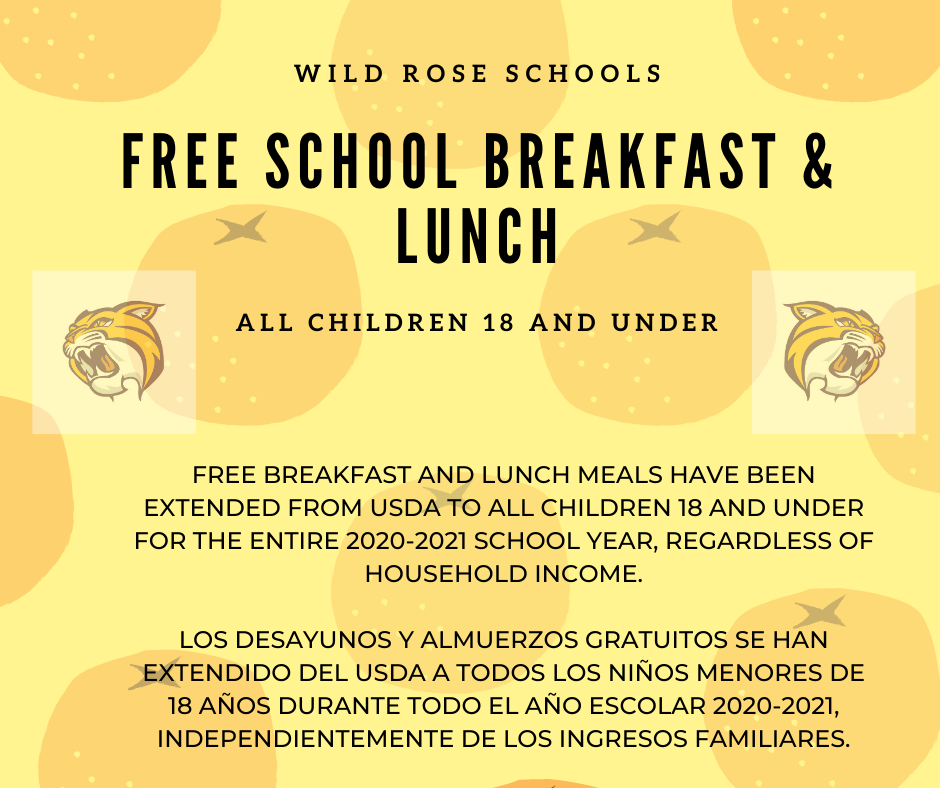 "A person never made a mistake never tried anything new." - Albert Einstein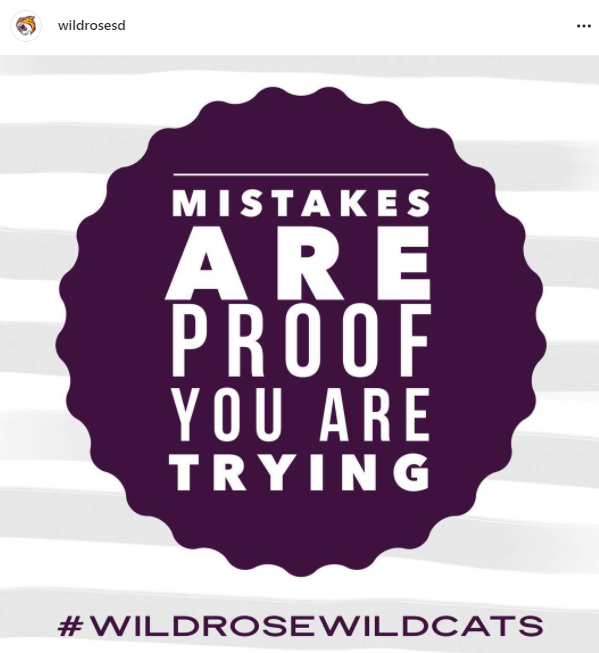 Good Evening - Please use the Updated Daily Home Health Checklist when getting your children ready for school tomorrow. (located on the COVID-19 Coronavirus, Parents, and Students pages of the District website.

Motivational Monday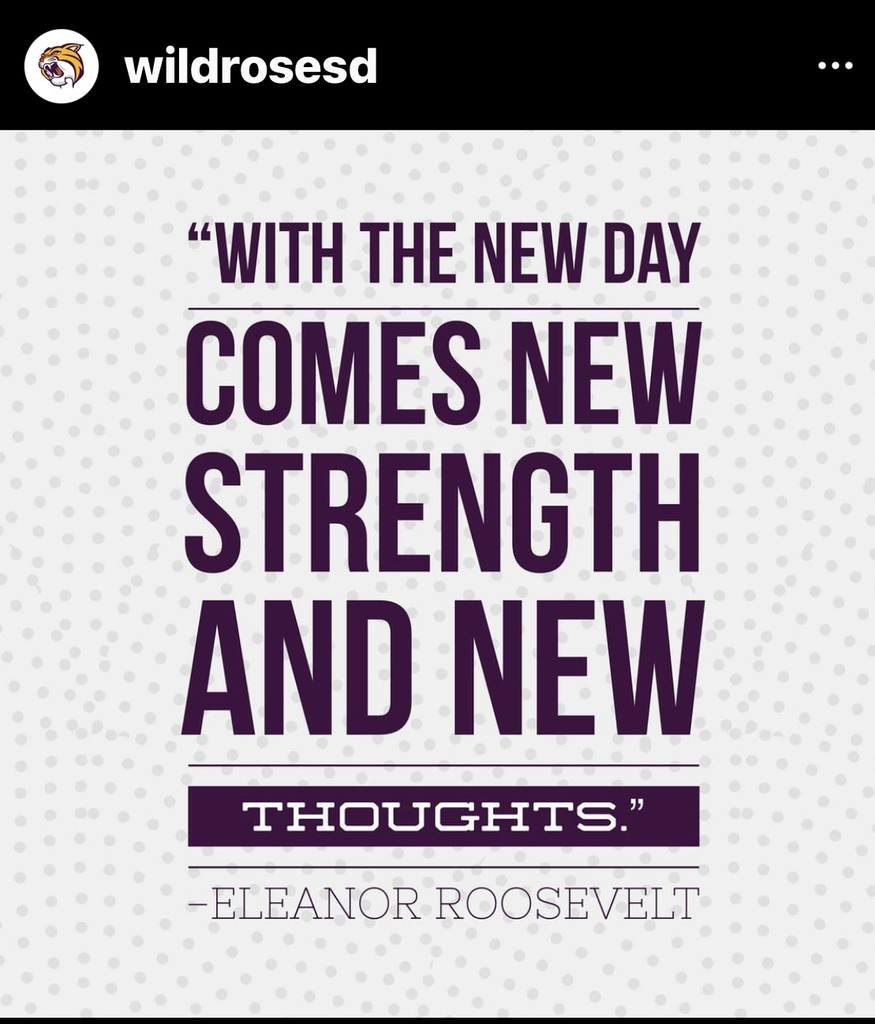 Motivational Monday.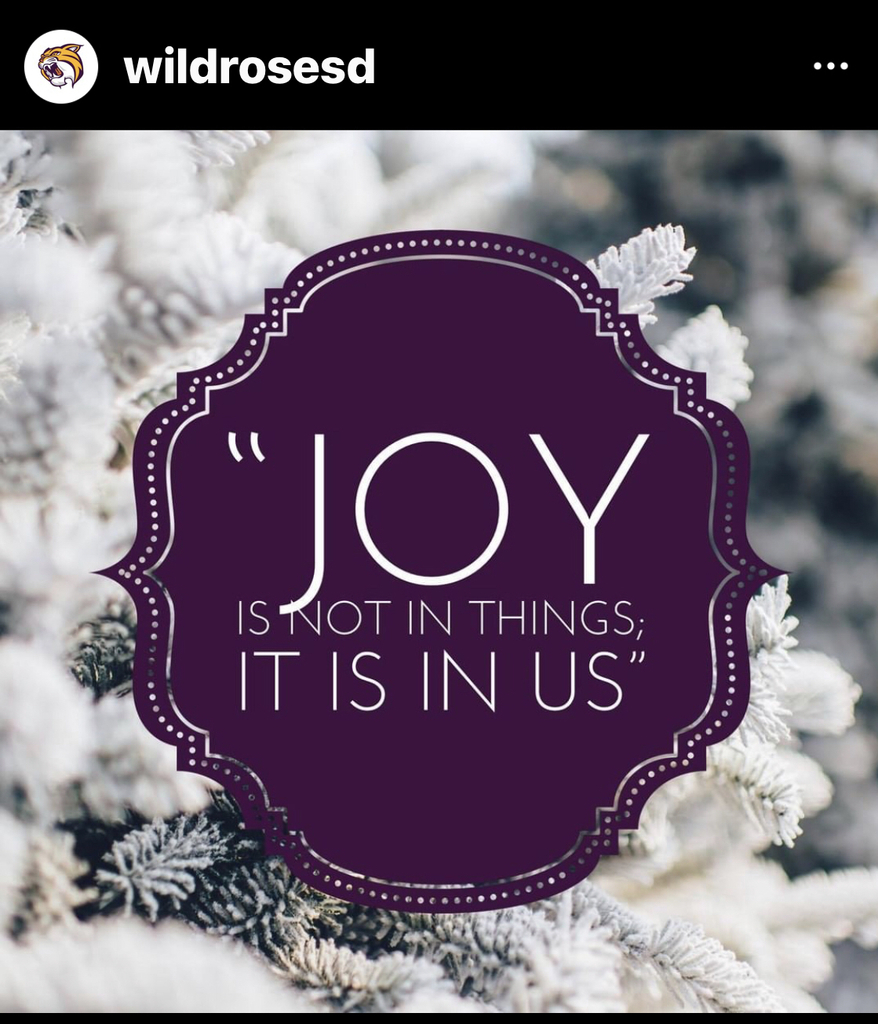 Congratulations to Ashton on National Signing Day this week. He signed on to attend the University of North Carolina at Chapel Hill to run track and field.

The Fitness Center will be closed the following dates/times due to a staffing shortage. 11/10 PM, 11/11 PM & 11/12 AM.

We are sorry to inform, but the following FB games have been canceled: 11/6 - Varsity FB vs Loyal 11/9 - JVFB @ Loyal

It's almost time for the big race. The Wild Rose/Wautoma Girls Cross Country team starts running at 9:30 this morning. Good Luck and run the day!

Tune in tonight to watch the football team take on Wis Rapids Assumption on the Wild Rose Athletics YouTube channel. Go WildCats!

Tune into Tonight to watch the Wild Rose WildCats take on the Markesan Hornets in a WIAA Regional Playoff Volleyball Match.
https://www.nfhsnetwork.com/schools/wild-rose-high-school-wild-rose-wi
An account will need to be created and payment made in order to watch the playoff matches. Click on the subscribe button to create your individualized account and select your payment option. Once an account has been created, you will have access to any events broadcast on the complete NFHS network for the allotted time your subscription runs.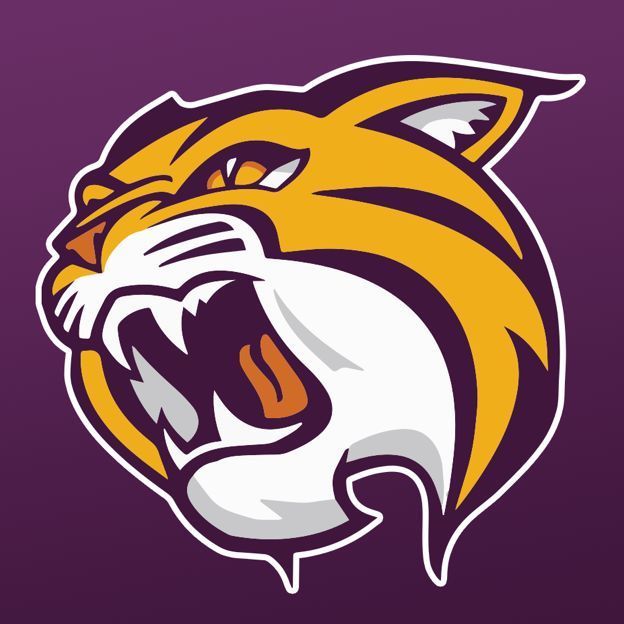 Congratulations to the Wautoma/Wild Rose Boys Soccer team who clinched their second consecutive South Central Conference title with their victory over Mauston on Monday!

The Wild Rose/Wautoma Cross Country teams began post-season competition yesterday. The girls team WON the meet with 47 points. They were tied them with Madison Edgewood, but won on the 6th runner tiebreaker. Mya took home 2nd place overall with her time of 20:59. The boys, unfortunately, did not advance as a team, however, we had two individuals advance to sectionals. Aidan who finished in 3rd place and Ashton who took 10th overall earned the right to compete Saturday.

Good Luck to the Cross Country team as they travel to Poynette to compete in the Subsections today!

Good Evening- The School District of Wild Rose is in need of 3 Substitute Bus Drivers. We no longer have any substitute bus drivers and we are looking for you to fill one of these greatly needed positions in our District. The District will reimburse expenses associated with training and obtaining your license. If you are interested please contact Robert Williams at extension 1400 for additional information and to get started.