There will not be a JV Boys BBall game tonight and the V will start at 6:30 PM. The game is home VS. Almond-Bancroft.

The MSGBB game scheduled for tonight has been postponed.

The Varsity GBB game tonight has been postponed.

Here is an overview of the updated Athletics schedule this week: Tuesday - 1/11 BBB vs Iola - Canceled GBB @ Pittsville - ON Thursday - 1/13 BBB @ Pacelli - Postponed to 1/24 MSGBB vs Rosholt - Postponed Friday - 1/14 GBB vs Pacelli - ON (Varsity only game at 6:30pm) Monday - 1/17 MSGBB @ Tri-County - Postponed

All after-school activities and programs will be canceled this evening due to weather conditions.

Many families received up to half of their estimated 2021 Child Tax Credit as advance payments during 2021. In order to claim the remainder of the Child Tax Credit, they will need to file their 2021 federal tax return with the IRS in 2022. The IRS has produced a poster to share with the families of our students. IRS Publication 5534-G, "File a 2021 Tax Return to Get the Remainder of Your 2021 Child Tax Credit. " The link to the publication is provided here
https://www.irs.gov/pub/irs-pdf/p5534g.pdf
. If you prefer to go to the IRS website, Internal Revenue Service | An official website of the United States government (irs.gov), you can access the publication and download/print it by going to the Forms & Instructions link on the main page .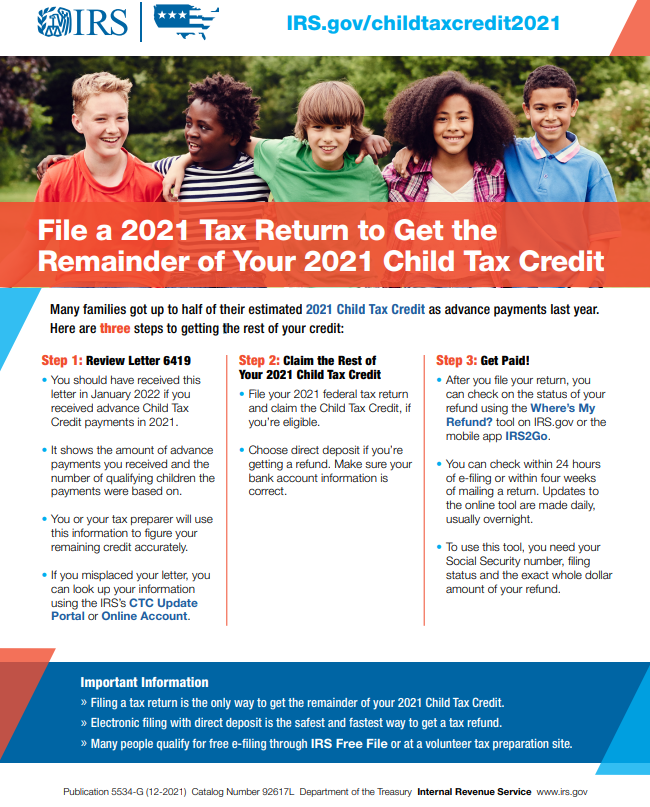 Free COVID-19 Testing Sites for the week. Please see the graphic.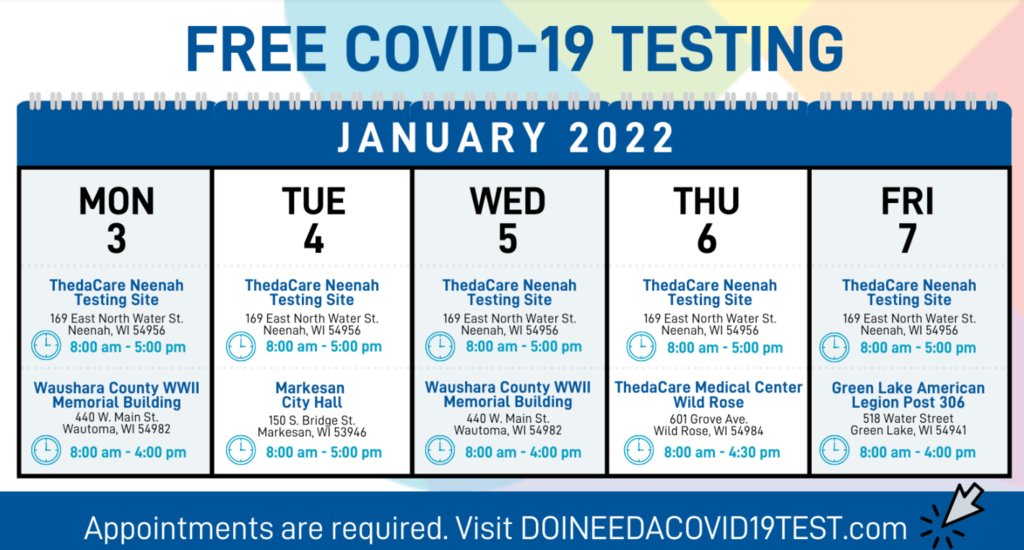 The JV Girl's Basketball game in Adams-Friendship tonight has been canceled. The Varsity game will start at 6:00pm

COVID-19 testing today. ThedaCare Waushara County WWII Memorial Building 440 West Main St Wautoma WI 54982 8am-3:30pm Rapid and PCR testing

The HS Boys Basketball game in Tigerton tonight has been postponed due to health protocols.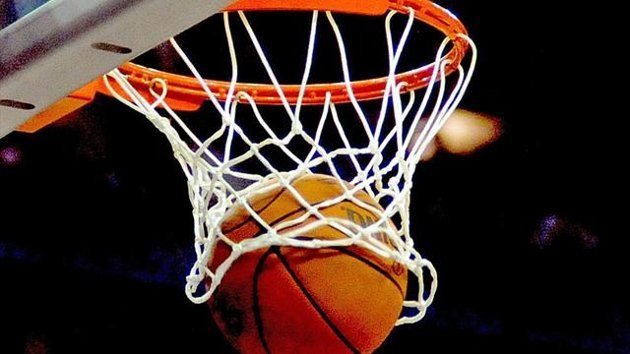 The 5th Grade D.A.R.E graduation is today in the auditorium at 1:00 PM. We are very proud of the work these students have put into the D.A.R.E. program.

Good Morning - We are having a two-hour delay today (12/15/2021) due to fog.

Here is an updated schedule for this week for athletics: Monday - MSBBB vs A-B - 5:30pm Tuesday - Varsity only GBB vs Port Edwards - 6:30pm Thursday - Varsity only BBB vs Rosholt - 6:30pm Varsity Wrestling at A-F - 7:00pm Friday - Varsity only GBB at Rosholt - 6:00pm - Bus - 4:15pm Saturday - Varsity only BBB at JAG vs N. Crawford - 12:50pm - Bus - 10:45am

Good Afternoon. The School District of Wild Rose is cancelling all after-school programming, Activities, and Events for tonight. (12/10/2021)

The High School Band/Choir concert is tonight - curtain opens at 7:00 PM.

Good Afternoon, please note the updates to the athletic events tonight: MS BBB vs Pittsville - 5:30pm (HOME) GBB vs Tigerton - Parents Night No JV game Parents Ceremony at approx. 6:10 Game time at 6:30pm BBB at Port Edwards No JV game Game time at 6:30pm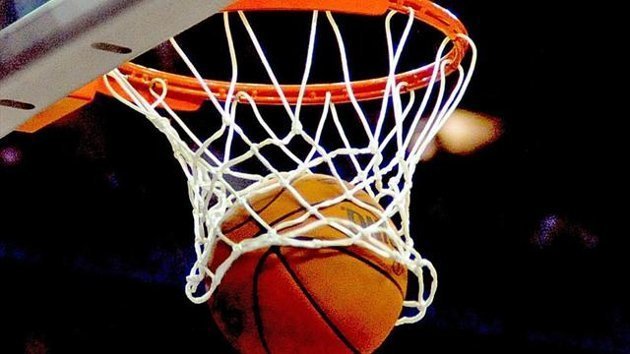 The Boys BBall JV game is cancelled for tonight. The Varsity game will start about 7:15 PM. Go WILDCATS!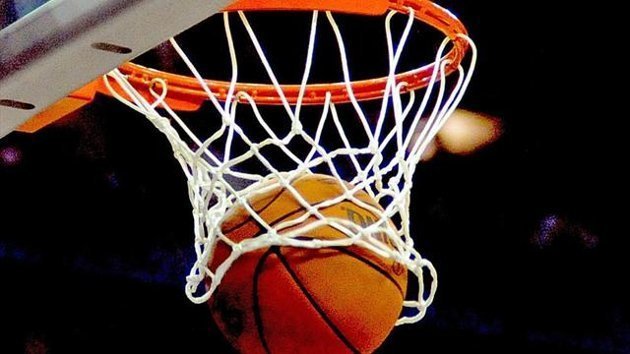 The Boys JV basketball game for tonight has been cancelled and the Varsity game will start at 6:30 PM. GO WILDCATS!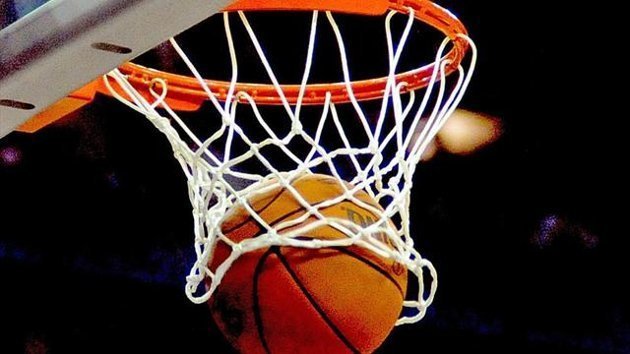 The Fitness Center will be closed Tuesday (11/23/2021) for the AM shift.

The Middle School Boys Basketball game @ Almond-Bancroft has been canceled for tonight.